Qatar has arranged a number of floating hotels for football lovers who are going to watch the FIFA World Cup 2022. In fact, each of these hotels is a remodel of a luxury resort. Earlier, a huge cruise ship called MSC World Europa arrived at Doha port. The second arrived on Monday (November 14).
This state-of-the-art cruise ship will be a four-star floating hotel. It has the opportunity to sit in the cabin and watch the sea. There are well-furnished balconies, luxurious suites, and multiple dining options for meals, events, and entertainment for people of all ages.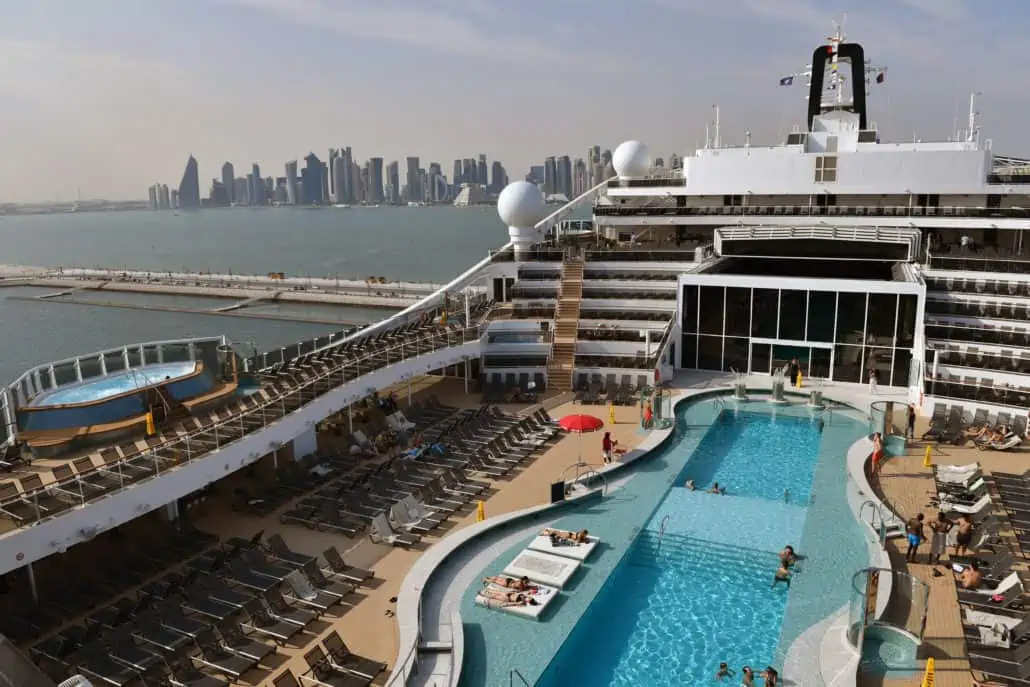 The 16-story MSC Poesia has a total of 1,265 cabins, three swimming pools, a spa and wellness center, cinema, poolside, tennis and basketball courts, four dining areas as well as 15 coffee shops and event spaces.
But in comparison, MSC World Europa is bigger. The 22-story ship has 2,626 cabins. It is estimated that more than 1.2 million people from different parts of the world will go to Qatar to watch this football World Cup. Apart from floating hotels, apartments with modern facilities, hotel rooms, villas, fan villages, and even camps in the desert have been arranged for these travelers to spend the night.