The Department of Food has issued a notification for the hiring of 1,377 positions. These openings are available across 22 different categories, ranging from grades 13 to 19. If you're interested in applying, online applications will be accepted starting at 10 am on September 12th.
An exciting job opportunity has just been announced on the official Food Department website, and it's generating significant interest among job seekers who are currently unemployed. This news holds immense importance for those in search of employment, presenting a remarkable chance to secure a coveted position within the Food Department.
For those who aspire to seize this opportunity, it is crucial to act swiftly. The application window is limited, so don't delay in submitting your application. Jobs within the Food Department are widely regarded as some of the most appealing government positions in Bangladesh, offering stability, benefits, and a chance to make a meaningful contribution to society. Don't miss out on this golden opportunity to embark on a rewarding career path – apply now and take that first step towards a brighter future.
Department of Food Job Opportunity 2023
| Name of the Institution: | Department of Food |
| --- | --- |
| Educational Qualification: | SSC/HSC/Graduate Pass |
| Age: | Between 18-30 Years | 32 Years in Quota |
| Job Type: | Goverment Job |
| Type of Candidate: | Male and Female |
| Pay Scale: | 8,500 to 26,590 Tk |
| Marital Status: | Single/Married |
| Number of Posts: | 1377 People |
| Application Start Date: | 12 September 2023 |
| Application Deadline: | 11 October 2023 |
| Application Link: | APPLY HERE |
The Food Department Recruitment Circular for 2023 has been unveiled, extending an inviting opportunity to all eligible government job seekers in Bangladesh. This heralds the chance for qualified individuals to join the esteemed ranks of the Food Department through the application process.
In my perspective, the Food Department Recruitment Circular of 2023 shines as a golden gateway for those aspiring to secure government employment in Bangladesh. This is primarily attributed to the multitude of vacancies available within this very circular, promising a multitude of career possibilities for those who seize this momentous opportunity.
Department of Food Recruitment Circular 2023
We also strive to provide updates on visa processing for various countries, study-related information, green card details, and more. If you're seeking additional information regarding foreign university admissions, be sure to visit our website regularly. Should you have any questions, please do not hesitate to reach out to us. Thank you!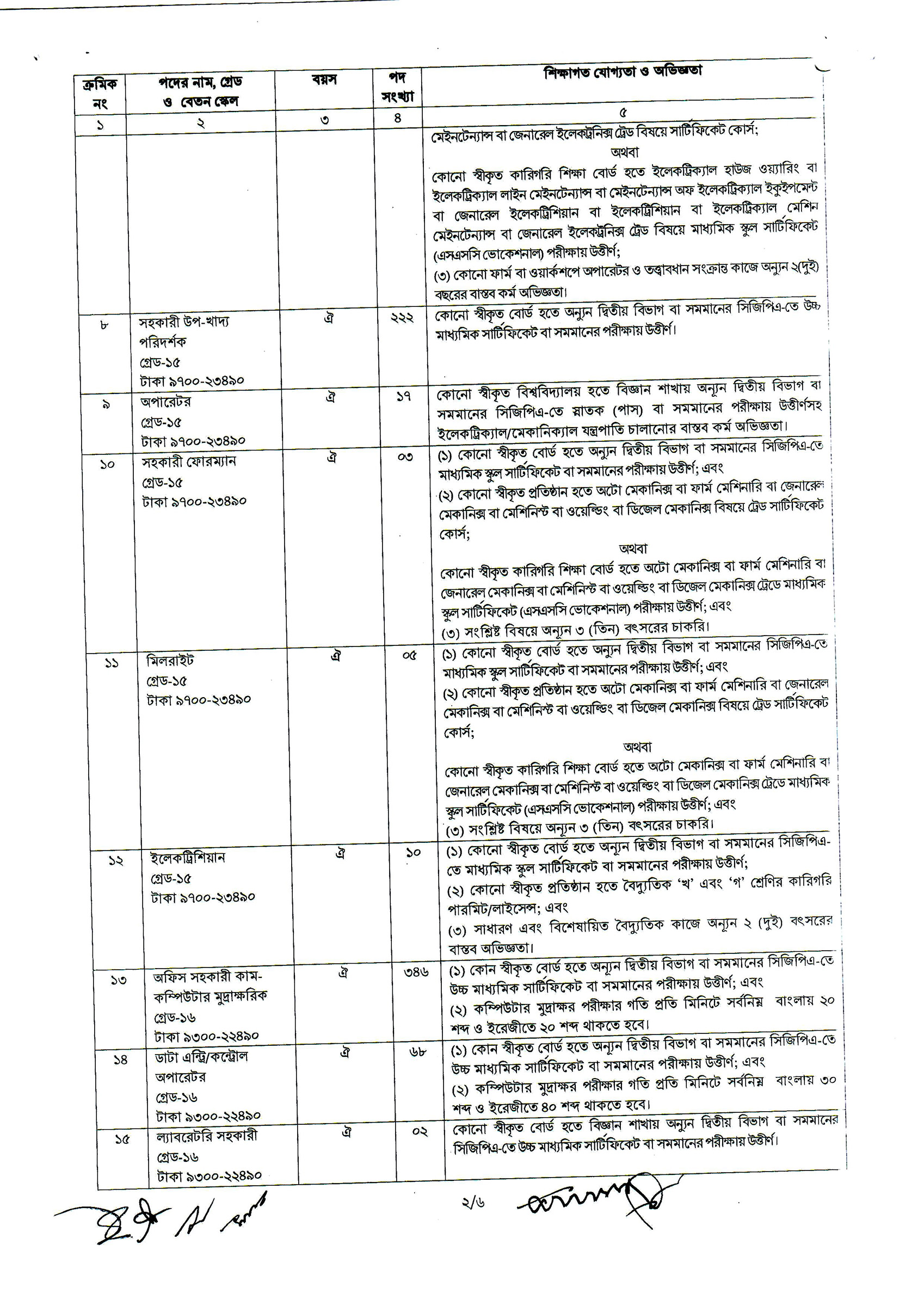 You can check your eligibility on the official website of Food Department. Detailed rules are also given in this link. How much is the application fee? 223 taka through teletalk for posts 1-21 and 112 taka for post 22.
Application Age Limit: Candidates age should be between 18-30 years as on 31st August, 2023. However, in the case of children of freedom fighters/martyred freedom fighters, the age is 32 years.
How to Apply: Interested candidates can apply through This Website.
Last Word: We trust that you have thoroughly reviewed the comprehensive details provided in the Food Department Recruitment Circular for the year 2023. If you find that your qualifications and interests align with the requirements outlined in the Food Department Job Circular, we strongly encourage you to submit your application promptly, without any unnecessary delays.  Furthermore, we welcome any questions or opinions you may have regarding the Food Department Recruitment Circular 2023. Feel free to reach out to us for clarification or to share your insights. For the latest updates on this upcoming government job opportunity and other related news, please visit our website regularly. Your pursuit of this career path is of paramount importance to us, and we are here to assist you every step of the way.